Green Okie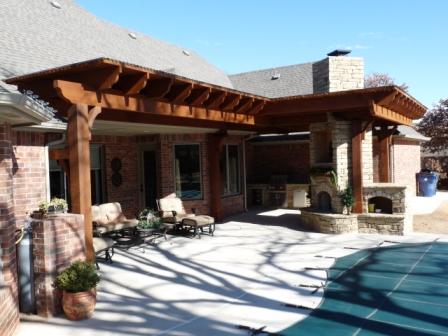 Booth: 1421
13101 S Penn Ave.
Green Okie manufactures and installs custom pergolas made from Western Red Cedar. Our "heavy-beam" pergolas are of the highest quality available, made with 8"x8" posts and 4"x12" beams, they are built Oklahoma strong to withstand time.
Add on a Polycarbonate Roof to keep out the rain and block 97% of the UV rays, along with LED Lighting to light up your party without attracting those pesky bugs, and you are ready to enjoy your backyard oasis.
Let Green Okie custom design your pergola, outdoor kitchen, fireplace, and stain your concrete for a complete and total transformation. Give us a call today at 405-708-1000 for your free consultation.