Really Good Pets, LLC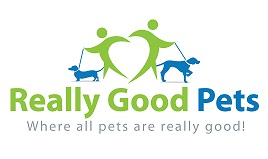 Booth: PP3
2821 Frost Lane
We are an In-Home dog training company based out of Norman Oklahoma. 95% of our clients have us come to their home and provide dog training where you need it the most. Most other dog training company's want you to go to a group class where you might get 1/25 of the trainers attention. At Really Good Pets LLC, we provide one on one in the comfort of your home. We specialize in obedience and behavior modification (fancy word for correcting bad behavior). We are 100% Positive Reinforcement and will never suggest electric shocking or choke chains.
Contact us today by email, phone, or website to find out more about how our programs will change the way you live with your dog for the better! In addition to a thriving business providing dog training, we are also the only
online store
that has the famous Tre Ponti Harnesses in the North Continent. Our online dog supply store also offers the famous SleekEZ's grooming shedding blade that is guaranteed to help keep your house cleaner. We also carry Chicken Chips, Doggie Ice Cream by Frosty Paws, and the Himalayan Chew Bones. This year will be bringing all of those cool items for you to check out at the show. We will also be showing off our Doggie Bow Ties, so when you have your next dinner party your pooch can be dressed for the occasion. Thank you for supporting your local business!
Note: Mention this listing and receive a discount!